Regular price
Sale price
$21.00 USD
Unit price
per
Sale
Sold out
Caramel, Earthy, Umami
Studies show that Lion's Mane stimulates cellular growth; enhancing mental functioning, memory and reducing brain fog. It also provides the body with a boost of energy, increasing productivity and stamina throughout the day. Reishi, another functional mushroom is profound for it's general promotion of health and longevity. It supports immune health, reduces inflammation, and studies have shown that it can *support blood pressure and cholesterol management.
As a personal favorite, the sweet savoriness to RX Shrooms can be complementary to nearly anything!
Benefits

May help with the following:

improve cognitive health

increase energy

remove brain fog

strengthen immune system

fight viral infections

support healthy heart health

*studies have shown that this blend may assist in speeding the recovery time of nerve damage
Ingredients

Raw Honey, Maca Root, Lion's Mane Mushroom, Reishi Mushroom.
How to Use

Use in teas, smoothies, smoothie bowls and everyday dishes. Pairs well with salmon, poultry, fruits and starches. This honey does well as a sugar alternative being a natural sweetener.
Share
View full details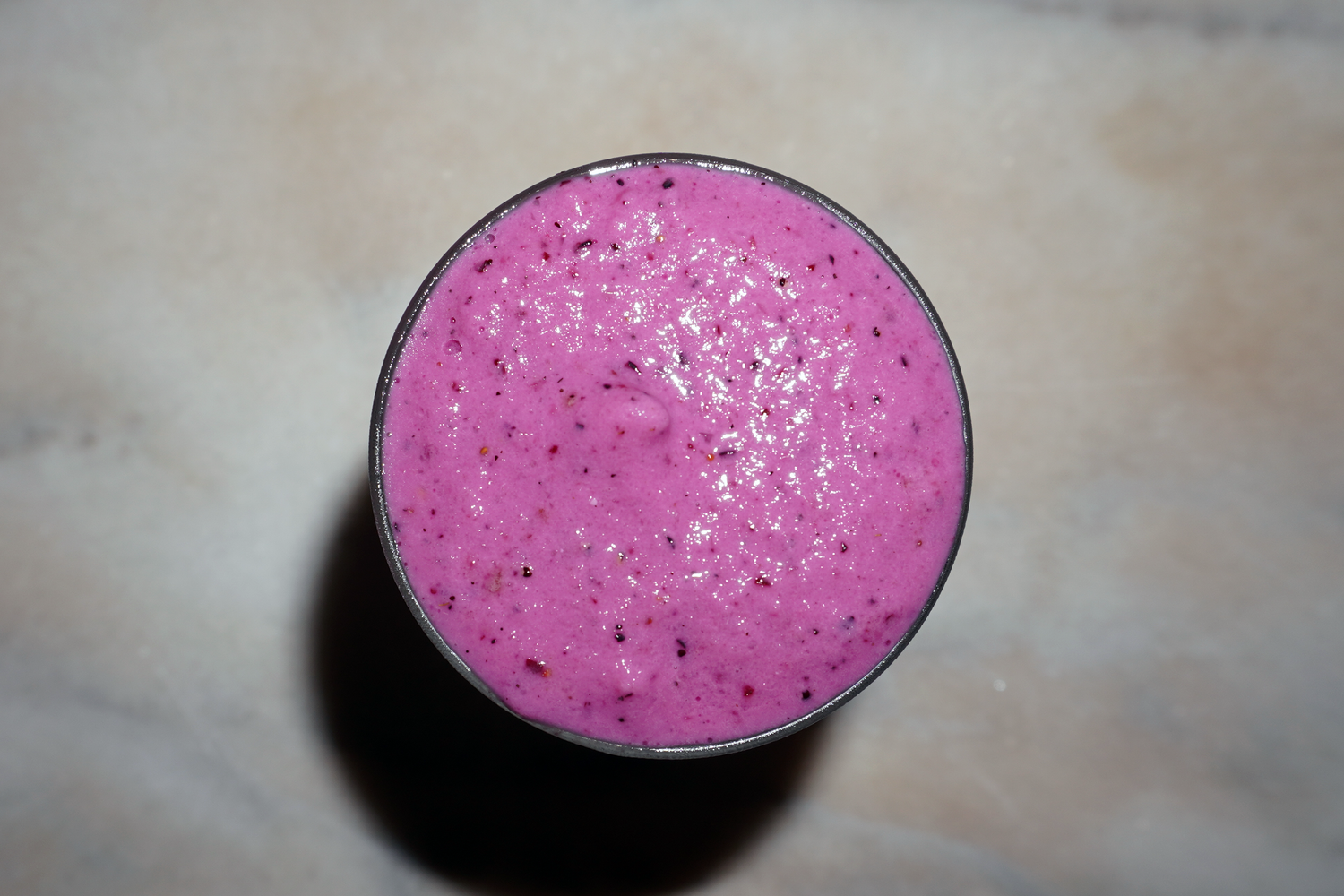 Dragonfruit Smoothie
Mix Frozen Dragonfruit, Pineapple, Aloe Vera, Blackberry, Non-Dairy Ice cream and Non-Dairy Milk. Vwa-lah!